Pasco-Hernando State College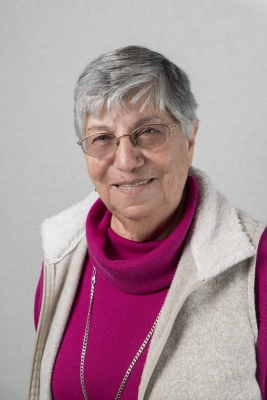 Margarita Romo
Founder/Executive Director of Farmworkers Self-Help, Inc.
Distinguished Alumni Award 2018
PHSC 1980
Margarita Romo completed the Certificate in General Studies from Pasco-Hernando State College in 1980. In 1982, Romo founded and still serves as the Executive Director of Farmworkers Self-Help, Inc. (FSH), an organization which facilitates the self-development of farmworkers and their families through programs of education, advocacy, and health.
Romo organized Agricultural Women Involved in New Goals (AWING), the first farmworker women's organized initiative in Florida. She developed the Norma Godinez Arts and Education Center and the Mi Otra Casa Community Teen Center. Through her vision and efforts working alongside families of the communities that FSH serve, La Casa de Esperanza y Salud, a free health clinic for farmworkers, opened in 1994 in Dade City. She was also instrumental in creating a farmworkers clinic in Gretna, Florida.
Furthering her mission to improve the quality of life of farmworkers, Romo has traveled extensively throughout North America and other countries, including El Salvador, Peru and Honduras. She has served on the Florida Education and Employment Council for Women and Girls; the Pasco County Juvenile Justice Council; the Girls Initiative of Pasco County; Pasco County Sheriff's Council; Youth as Resources, Pasco County; and the Health and Human Services Board of Children and Family Services for HRS District Five.
Romo is a recipient of the Robert Bannerman Award as a distinguished activist of color, the Clairol Award for women over 35, and the Cramer-Fisher Award from MAZON: A Jewish Response to Hunger, recognizing accomplishments toward alleviating hunger and poverty. She was honored as Hispanic Woman of the Year by the Tampa Hispanic Heritage Foundation (2010); the first Mexican-American woman inducted into the Florida Civil Rights Hall of Fame (2013); a Florida Department of Public Health, Public Health Hero (2014); a Blue Foundation/Blue Cross Blue Shield of Florida Sapphire Award recipient (2015); and a Tampa Bay Lightning Community Hero (2015). In 2015, she was awarded a Doctorate of Humane Letters (honoris causa) by Saint Leo University. She was the recipient of the PHSC Distinguished Alumni Award in 2018.