Pasco-Hernando State College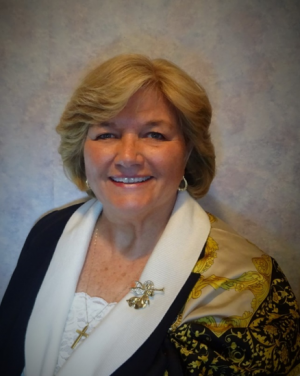 Heather Fiorentino
Former Superintendent of Pasco County Schools
Distinguished Alumni Award 2019
PHSC 1978
Heather Fiorentino became the first female superintendent for Pasco County Schools in 2004. She served eight years as Pasco Superintendent before retiring. During her tenure, Pasco School District was the seventh in the state to obtain District wide accreditation, Gulf Trace Elementary was the first LEED Certified Silver School for energy efficiency in the state of Florida, the graduation rate increased, dropout rates decreased, every high school started career academies, and 20 new schools were built to meet population growth and class size Amendment. Additionally, the district maintained an "A" or "B" grade from the state.
Prior to her role as superintendent, Fiorentino co-founded the Deaf Service Center in Pasco County. She taught at Elfers/Mittye P. Locke Elementary School, where she earned the honor of representing Pasco County Schools as Pasco District Teacher of the Year in 1994. She was also elected to the New Port Richey City Council for three consecutive terms. Following that, Fiorentino transitioned to the Pasco Schools District Office and served in the Florida House of Representatives for District 46.
Fiorentino is a PHSC alumna having earned her Associate in Arts degree. She continued her studies at the University of South Florida where she earned her Bachelors of Arts degree in elementary education. In 2019, Fiorentino received the PHSC Distinguished Alumni Award. She currently spends her time volunteering at her church, local boards, and producing books for others who have cancer.