Pasco-Hernando State College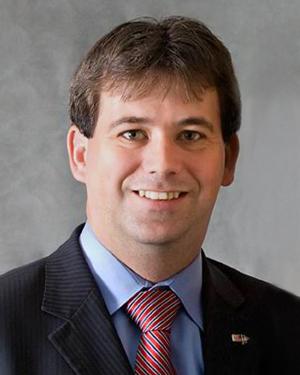 John Legg
Founder/CFO, Dayspring Academy
Distinguished Alumni Award 2017
PHSC 1994
2017 Distinguished Alumni
John M. Legg has been a valuable asset to the education system not just in the community but also statewide. A Hernando County native, Legg attended Pasco-Hernando State College where he earned an Associate in Arts degree in 1994. With a strong foundation from PHSC, Legg continued his education at the University of South Florida earning his Bachelor of Social Work degree in 1996. Beginning his career as the legislative aid to State Representative, Heather Fiorentino, Legg was inspired to continue in her footsteps. He succeeded Representative Fiorentino in the Florida House of Representatives being first elected in 2004 and subsequently re-elected the following four terms. During his time as a State Representative, he earned his Master of Public Administration degree from USF in 2010. In 2012, unable to seek a fifth term in the House due to term limits, Legg opted to run for the Florida Senate where he served until he decided not to seek re-election in 2016.
In 2000, Legg was a founding member of Dayspring Academy, a charter school serving Pre-K through 11th grade students in Pasco County. Through his efforts, PHSC and Dayspring Academy recently entered into an agreement whereby a cohort of Dayspring Academy high school students attend PHSC for dual enrollment classes. These students face a multitude of obstacles to success and this intensive cohort based agreement allows Dayspring Academy to provide the additional monitoring and advising essential to overcoming those obstacles. This is one example of Legg's many tireless efforts to improve the quality and accessibility of education at all levels.
Legg has never forgotten his alma mater and was among the first legislators to list his community college on his legislator's biography page, setting a trend that is now followed by many others. Throughout his legislative career, Legg was always accessible to PHSC staff and willing to lend a helping hand, either through direct action or by providing guidance and assistance to achieve our mission. He has been a relentless champion not only for his alma mater, but for the entire Florida College System.
At PHSC's winter commencement ceremony in 2015, he addressed graduates in a moving speech, focusing on overcoming challenges to achieve success and remaining true to one's values, something he can speak on from personal experience. Most recently, Legg was honored by Pasco-Hernando State College with the 2017 Distinguished Alumni Award. As an alum, Legg has continuously demonstrated the core values of PHSC - Excellence, Community, Integrity, Success, Safety and Stewardship.